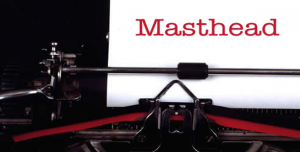 All the News that's Fit to Print (and Post)
I launch and manage publications that are really great reads.  Issue after issue, from cover story to back of book, I publish award-winning magazines, newsletters and e-books which reel in readers, grow subscribers and increase ad revenue.
Learn more about my publishing successes.

---
Featured Selections
E-Publications
Direct editorial strategy and management of portfolio of 8 weekly and monthly e-newsletters including flagship MarketingPower Today with more than 100,000 subscribers.
Increased  subscription rate by 54% to 250,000+ subscribers
Increased average open rates by 15%
Researched and wrote more than 250+ articles on topics ranging from social media, technology, research, strategy, b2b marketing, trends, branding and nonprofit marketing
---
Magazine: Journal of Property Management
As editorial director for award-winning industry magazine, established editorial calendars; developed and managed budgets; hired, trained and managed editorial, advertising, design, freelance and administrative staff; edited, reported and wrote features and editorials; directed design and production; created subscription programs, media kits and promotions; and represented the magazine at trade shows and conferences.
Led creative team in major award-winning redesign and positioning of 70-year old magazine
Serving as publisher, developed advertising campaigns resulting in 20% increase in annual revenues
Created ancillary products, including top-selling reprints and monographs
Developed new traffic control process resulting in 33% savings in production schedule
Produced industry's only software review research resulting in additional income sourceDeveloped annual and issue editorial calendars and assigned all features, columns and departments
---
Magazine: Perspectives
Created business plan and launched quarterly, award-winning magazine, Perspectives focusing on the real estate management industry.  Established editorial calendars; researched, wrote and edited content; directed design and production;  managed freelance and production staffs; developed and managed budgets; created subscription promotions and media kits; commissioned art; negotiated contracts; and supervised press checks.
Produced award-winning Annual Review utilized in USC graduate program
Initiated and managed editorial research service resulting in additional annual income
---
Newsmagazine: Inside IREM
As editor of 10x-a-year newsmagazine targeting senior-level company owners, established editorial calendars; wrote, researched and solicited editorial content; directed design, production and marketing; and managed budgets. Conceived and produced successfully launched management-level business publication  Established project bid specifications and selected vendors resulting in annual savings.
---
E-book Series
Launched and managed e-book series on industry topics including mobile marketing, marketing research, business marketing trends and customer experience best practices. Authored e-book, "Content. Commerce. Context: The Year of the Mobile Roadmap," which was utilized as driver of international membership and subscription campaign.